GFDA Top Thirteen for 9-18-23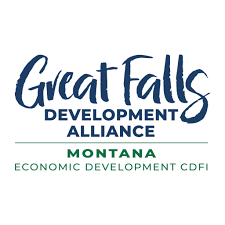 1) We hosted a second site visit for a major prospect. While most of our economic growth comes from existing businesses expanding, we work behind the scenes with new companies that would thrive in our community.
2) We are receiving Economic Development Administration (EDA) funding to move three strategic initiatives forward! The first is an energy assessment to assess current assets and demand, conduct a Strengths Weaknesses Opportunities and Threats (SWOT) analysis, and develop a strategy to pursue identified opportunities. The second is a transportation and logistics assessment to summarize existing assets, assess demand and impact, conduct a SWOT analysis, and develop an economic development strategy. And the third is to develop a bioscience district strategy that will asses and develop a detailed plan. We will be releasing the Requests for Proposals (RFPs) soon.
3) Met with the new Montana Alberta Tie Line owners Berkshire Hathaway Energy (BHE) who gave us an overview of the merchant power line. BHE is looking to increase this asset and opportunities for businesses in Great Falls, Cut Bank, and Conrad. As of now the power line has 139MW of green power available and is bringing more green power online in the upcoming years. This is tremendous news as companies across the country are scrambling to find sites that can accommodate their power needs. This week we were able to utilize this information in response to a request for information from a major site selector.
Posted in:
Great Falls Development Alliance
,
High Plains Financial
,
Montana Business
,
Montana Business and Govt. Agency Collaboration Success
,
Montana Economic Development
,
Montana Ambassadors
,
Developing a more Entrepreneurial Montana
,
Funding and Building your Business
,
Regional Economic Development
,
Regional Business News
,
Rural Communities
,
Government News & Events
,
Non-Profit News
,
Montana Leadership
,
Community
,
Social Media, Connectivity & Communications