Montana Student Entrepreneurs Impress at John Ruffatto Business Plan Competition – It's about ants….
The University of Montana hosted its annual John Ruffatto Business Startup Challenge on March 8 for an enthusiastic crowd in the Music Recital Hall. The business competition, presented by UM's Blackstone LaunchPad and College of Business, featured a dozen contestants chosen from 25 applicants, all competing for cash prizes totaling $50,000.
http://news.umt.edu/2019/03/031519entr.php
********************
Montana student startups compete for cash at John Ruffatto Business Plan Competition – It's about ants….
First place went to the Ant Network, pitched by director and self-proclaimed "Antman" Miles Maxcer. Taking inspiration from Steve Irwin, Maxcer and his team launched the network aiming to promote science and technology through content centered around nature, specifically ants.
Entrepreneurs from across the state gathered to compete for thousands of dollars in the annual John Ruffatto Business Startup Challenge at UM's Music Recital Hall on March 8.
The event brought 12 teams from a pool of 25 applicants in front of nearly 60 judges, along with attending spectators and students. The business startups included an enterprising nature network, ecologically conscious jackets and a new method for adding kale to smoothies.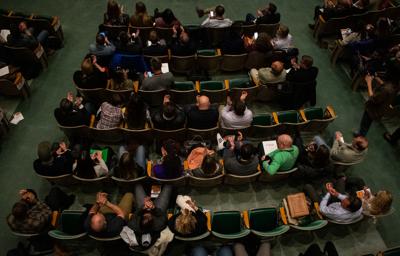 Aggressive, award-winning economic development support for business attraction, expansion and retention through financing packages, tax incentives and grants, site selection, workforce assistance, and strategic services. Talk to an expert today - Jolene Schalper, [email protected]
Sorry, we couldn't find any posts. Please try a different search.